A Big Bankruptcy Benefit: Assuming or Rejecting an Unexpired Lease Under Section 365 of the Bankruptcy Code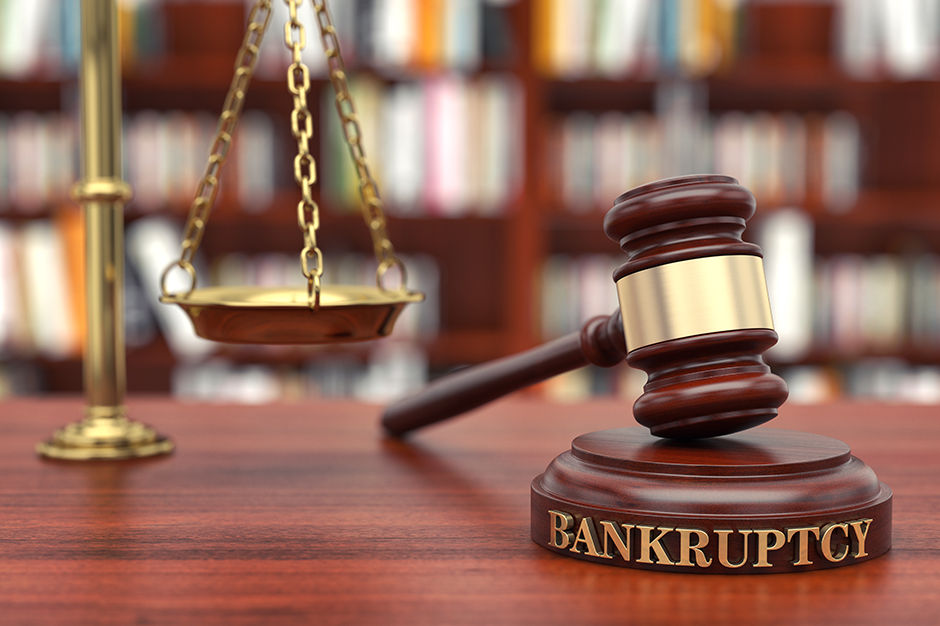 A Big Bankruptcy Benefit: Assuming or Rejecting an Unexpired Lease Under Section 365 of the Bankruptcy Code
Imagine a situation where a commercial tenant files a Chapter 11 bankruptcy. Section 365 of the Bankruptcy Code allows the debtor-tenant to assume or reject an unexpired lease or assign it to a third party. At first blush, it might seem entirely beneficial to the tenant and disastrous for a landlord. However, the Bankruptcy Code offers some protection to landlords.
Let's walk through a common example to demonstrate the options available to a debtor-tenant and landlord in the event the tenant files for chapter 11 bankruptcy protection. A coffee shop enters into a 5 year commercial lease for space on a street with considerable foot traffic. It already has one location a few miles away and decides to expand to a second, larger location. That's why the landlord did not get a personal guaranty. Coffee shop has been in business for many years and has a great credit history.
The first 6 months of the lease term are stellar. Each month, coffee shop's revenue increases and it is able to easily cover rental payments to the landlord. Unexpectedly, business comes to a screeching halt when Covid-19 strikes and people begin working from home. They stop frequenting retail establishments and the morning rush turns into a desert. Almost overnight, coffee shop's revenue plummets. For another 8 months, using PPP loans and some savings, retailer tries to stay afloat hoping and believing things will pick up. Although business gradually increases, it does not approach pre-pandemic levels. Coffee shop has been unable to pay its rent during the last 3 months. It attempts to renegotiate its lease with landlord, but landlord has its own problems due to other tenants walking away from their leases…and it has a mortgage to pay. Accordingly, landlord refuses to renegotiate the lease. Coffee shop has another 3 years and 10 months on its lease, a lease it cannot afford.
Coffee shop decides to file for chapter 11 bankruptcy protection. Its goal is to reorganize by shutting down the new coffee shop and keeping the original one open. While the debtor has an initial period of 120 days to 'assume or reject' a lease, the court may grant an additional 90-day extension upon request. This gives the debtor-tenant some breathing room to decide when and how to wind down operations in the coffee shop without getting evicted. Further extensions, however, require a written agreement from the landlord. Accordingly, the landlord can compel the debtor-tenant to assume (continue with) or reject (terminate) the unexpired lease(s) within 210 days of filing for bankruptcy.
What Happens If the Debtor Rejects the Lease?
The Bankruptcy Code considers a debtor's termination of an unexpired lease a breach and allows the landlord to repossess the premises in such a scenario. The landlord may also file a damages claim with the court, including pre-bankruptcy rent and lease rejection damages for future rent. Generally, the landlord's pre-bankruptcy filing damages are treated as a general unsecured claim. In most situations (depending on the debtor's financial condition), these claims are paid pennies on the dollar and the debtor has a significant period of time to make the payments over time.
The landlord also has a right to separately submit an administrative expense claim for lease amounts owed between the bankruptcy filing and the date of rejection. The debtor must pay the administrative expenses as a Chapter 11 bankruptcy plan requirement, meaning the debtor must pay this amount in full.
Even though a landlord risks losing a tenant in a 'reject' decision, it may prove beneficial as landlord may get a better tenant. There is also minimal financial loss during the bankruptcy period as the Code requires the debtor to pay the landlord in full for the period of time during which the debtor is in bankruptcy and occupies the premises.
What Happens If the Debtor Assumes the Lease?
Besides terminating the lease, the debtor can decide to assume, i.e. continue, with the unexpired lease post-filing. The Code obligates the debtor to settle all existing defaults under the lease or offer adequate assurance to do so promptly. Essentially, the debtor (tenant) needs to bring all default payments current to 'assume' the unexpired lease. Although the debtor does not have years to cure the default, it still has some months to cure if, for example, debtor's situation turns around quickly and business increases, or debtor is able to obtain a temporary loan from a third party to keep itself afloat.
The debtor must also fully assure the landlord of the future fulfillment of all lease obligations. With these legal requirements, a tenant's decision to continue with an unexpired lease is not necessarily a bad thing for a landlord. The assumption requirements ensure full payment of all lease obligations. They also provide some assurance that the debtor will honor future obligations post-bankruptcy.
The Debtor and Third-Party Lease Assignments
Debtor-tenants are sometimes uncertain whether to assume or reject an unexpired lease. Essentially, they are in a dilemma where continuing the lease is not financially viable while terminating it is emotionally difficult. The hard economic times following the Covid-19 pandemic have worsened the situation, with many business owners filing for bankruptcy.
The Bankruptcy Code offers an alternative by allowing tenants in bankruptcy to assign their leases to a third-party buyer, and, consequently, offering some relief to debtors. Because there are no provisions against third-party assignability, a debtor may assign a lease without the landlord's consent. However, the Bankruptcy Code protects landlords in these lease assignments by requiring the assignee to offer sufficient assurance that they will fulfill all their lease obligations.
Bottom line
Despite being weighed down by the cost of their commercial leases, business owners may be afraid of the legal consequences of terminating them. Bankruptcy offers a viable alternative. While they can find relief in third-party lease assignments, debtors need to consider all options. They also need to understand the process behind the assumption or rejection of leases, including timelines and when a Bankruptcy Court hearing is required. Knowledge is critical to making the right 'assume or reject' decision post-bankruptcy filing.
If you are considering filing for bankruptcy or other alternatives, schedule a consultation with Moretsky Law. We also help commercial landlords and tenants draft, review and negotiate leases, as well as workouts as an alternative to bankruptcy.
For more information on Bankruptcy Law, visit here.